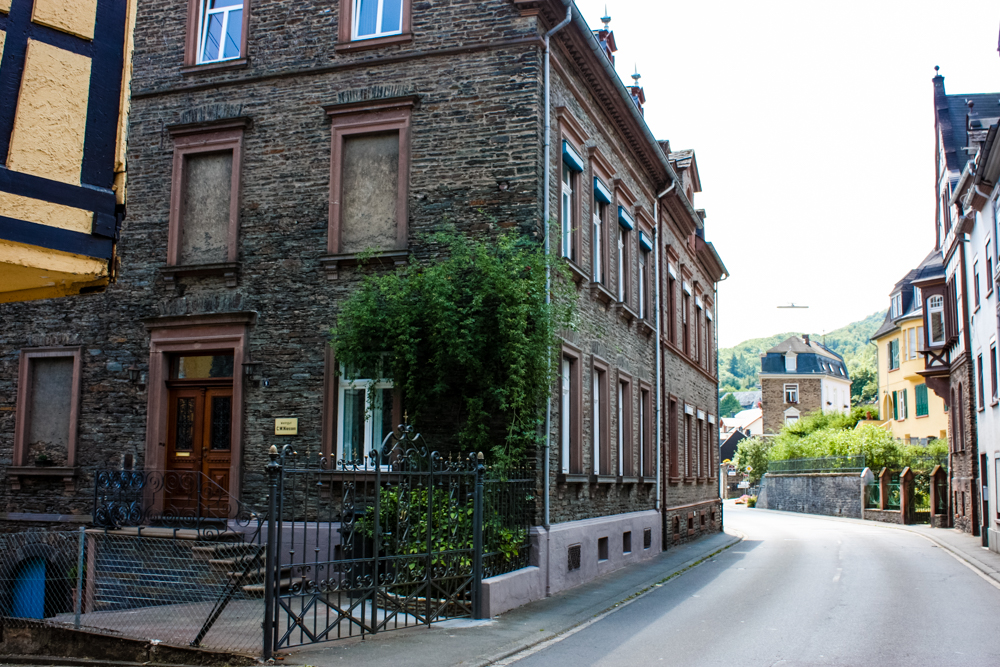 MoselVilla is a charming house with a beautiful garden in the center of Trarbach. The house is located a few hundred meters from the Moselle River and has a view on the surrounding vineyards and the ruins of the ancient castle Grevenburg.
MoselVilla is the dwelling house of the former winery "Weingut C.W. Niessen". It was built in traditional style in 1892. For almost 120 years the house was inhabited by four generations of the same family. The original state has been preserved completely. At the same time, the house is equipped with all modern conveniences.
The villa is semi-detached, with the façade bordering directly on the street. An antique wrought iron gate provides admission to the driveway and garden. There are parking spaces for 5 cars behind and adjacent to the house.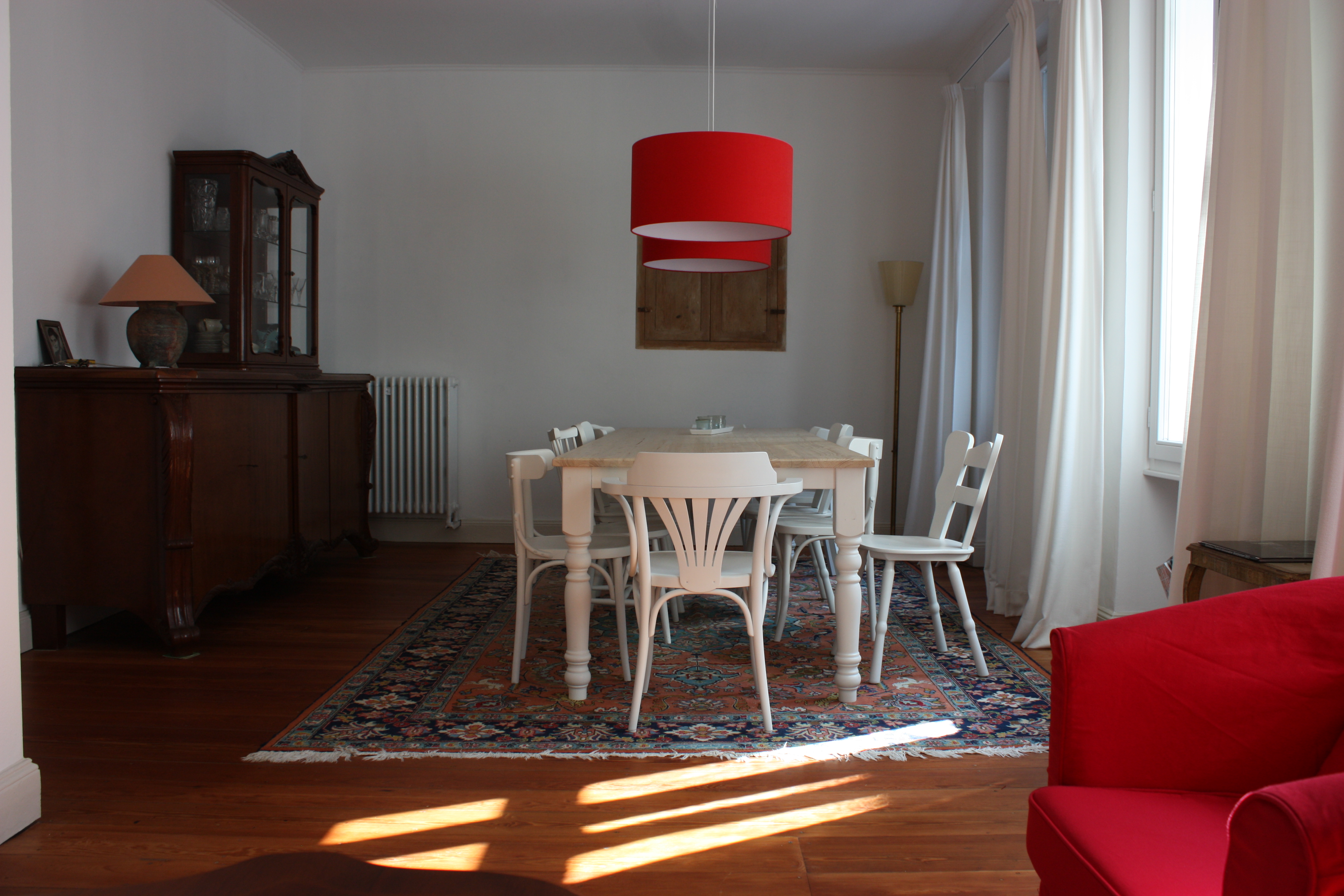 MoselVilla has 11 rooms in total, plus an attic and a vaulted wine cellar. There are 4 living rooms, 1 study, 6 bedrooms, 2 bathrooms (1 including toilet) and 2 further separate toilets.
Truly the ideal comfortable place for relaxation and inspiration in an authentic setting with family, friends, colleagues, peers, wine or book club. Come and experience it for yourself.
MoselVilla can be rented for:
holidays with family or friends
seminars, workshops, offsite sessions and other special events.